Now is an exciting time for Opry Entertainment as our company continues to grow its collection of iconic entertainment experiences.
Opry Entertainment is home to the Grand Ole Opry, Ryman Auditorium, ACL Live at the Moody Theater and the Blake Shelton-inspired Ole Red brand that operates in several cities across the United States.
We also bring entertainment to fans wherever they are through 650 AM WSM, the radio home of the Grand Ole Opry, and Circle Network, a country lifestyle television network operated alongside Gray Television.
Our parent company-Nashville-based Ryman Hospitality Properties, Inc. (NYSE: RHP)-is a lodging and hospitality real estate investment trust that specializes in entertainment experiences. Its lodging core holdings are managed by Marriott International. Learn more.
WSM broadcasts live on the radio for the first time
WSM Barn Dance is renamed the Grand Ole Opry
The Grand Ole Opry moves to the Ryman Auditorium
The Grand Ole Opry moves to Opry House
Gaylord Entertainment Company is founded
Wildhorse Saloon opens in downtown Nashville
Gaylord Entertainment Company becomes Ryman Hospitality Properties (RHP), a REIT focused on expanding its real estate holdings and entertainment division (Opry Entertainment)
Flagship Ole Red location opened in downtown Nashville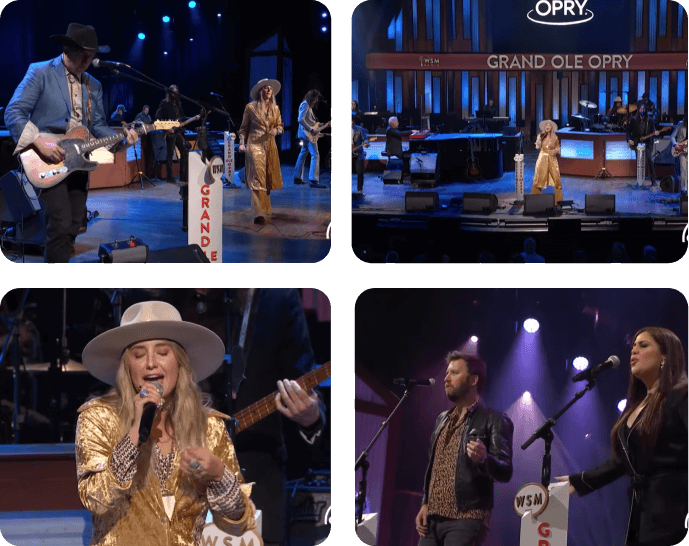 Circle, a country music and lifestyle network, debuts as the official TV home of the Grand Ole Opry
RHP acquires ACL Live, the 2,750-seat home of Austin City Limits
Wildhorse Saloon to be reimagined as Luke Combs-inspired entertainment experience